Atauro Timor Leste
Atauro Island, Timor LEste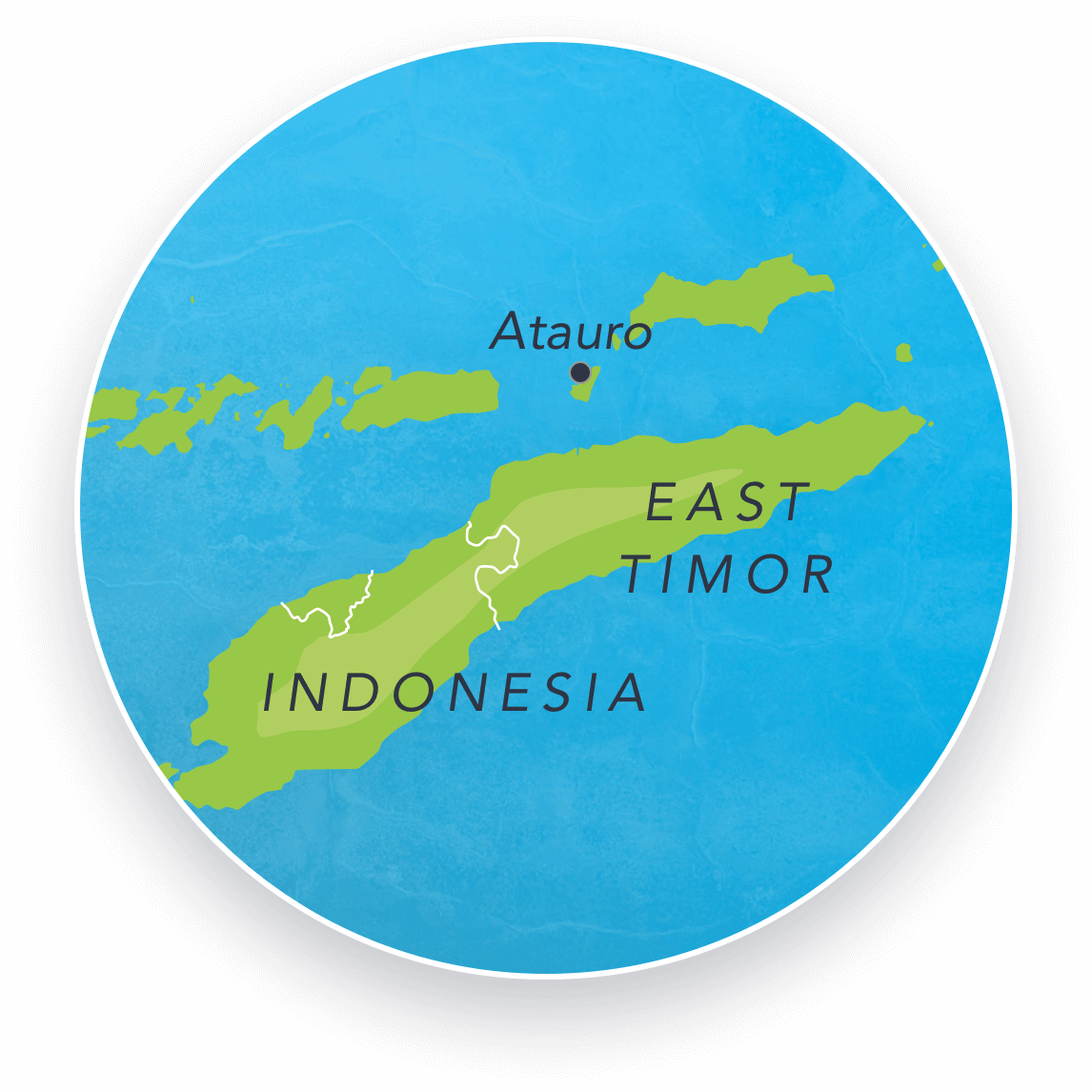 25km
off the north coast of Timor L'Este
About Atauro
Atauro Island's thousands of reefs are home to 643 species with an average of 253 reef fish species per site according to Conservation International.
The island is a wonderful island paradise, largely unspoiled by large scale tourism, you won't find crowded beaches here but you will find exceptional marine life and some of the biggest smiles in Asia. It's a small island, approximately 14 miles long and around 10,000 people call it home. Atauro lies in the center of the Wetar Strait, which has a warm current passing between the Pacific and Indian oceans. This current not only brings lots of nutrients with it, but also many species of dolphins and whales.
300+
species in several individual locations
These vibrant waters also make Atauro home to some of the most vibrant reefs in the Coral Triangle. In 2016, Conservation International conducted a study of marine life and discovered on average 253 species of reef fish per unique site, the highest number found of any location on the planet.
Thanks to such a diverse reef ecosystem, ecotourism is growing fast on Atauro and more and more visitors are making the journey to these pristine waters to enjoy the incredible coral gardens, reef structures and marine life.
9000
inhabitants call Atauro home
10%
of reef species not yet described scientifically
28%
cover of living hard coral species
Founded with a mission to remove and record plastic pollution from the marine environment that surround the waters of Atauro, Timor-Leste. To assist the community in reducing their use of single-use plastics, to build a community recycling plant to process some of the marine debris and to enhance the locally managed marine areas.
From May 2016 regular beach cleanups were established by volunteers and staff from Barry's Place Eco Lodge and Blue Ventures. This information is then recorded onto the AMDI database. Recording marine debris findings, allows the community to trace the marine debris back to its original source and stop it the source.
Build awareness of the need to care for the environment in the local community, especially with plastic waste management.
Collect, clean and sort marine debris washing up on shore of marine protested areas.
Trace plastic pollution back to its source
Pressure major distributors of plastic pollution to change their business practices
Process and upcycle plastic materials into products which can be used by local community as viable alternatives
Encourage local people to bring plastic waste into recycling center
1
Construction has been completed at the Green House and equipment for processing recycled plastics into reusable materials have arrived. Work has just begun with new machinery to upcycle collected plastics into materials for house building among others.
2
Change.org petition is active now live and pro active traceability campaign underway to stop plastic pollution at its source.
3
Ongoing awareness building of recycling and waste management in the local community.
This error message is only visible to WordPress admins
Error: Invalid Feed ID.